Meet Debbie van Veen, our Chief People & Culture Officer!  Debbie is a valued member of the SafeSize team and has played a crucial role in shaping our company's people-first culture as well as supporting the growth and development of our international team members.
Debbie is a seasoned professional with experience in scaling international organizations, people & culture, organizational development, and human resources. She has a strong understanding of the tech industry and a track record of success in shaping company culture and supporting the growth and development of employees. She holds a Bachelor's and Master's degree in History (International Relations) from Utrecht University and a cum laude Master's degree in European Studies from the University of Amsterdam. She is a dynamic professional with strong leadership skills and ability to drive positive change. 
Tell us a bit about yourself and your journey so far
I have always been passionate about people and culture, and I am thrilled to be in a role where I can make a positive impact on the company's culture and the well-being of our team members. My journey at SafeSize has been an exciting and fulfilling one as I have been able to work with an international, talented team. During my time here, the company has grown and evolved. Doubling the size of our team and opening new offices worldwide has been an amazing challenge, which has provided me with valuable insights into different cultures and HR practices.
With our People Team, we continuously work on employee happiness, engagement, personal development, and purpose in our fast-growing organization. We want our people to grow with us. This can be reached through a people focussed strategy and bigger initiatives, such as L&D strategy, coaching, a culture of feedback and competitive benefits, but also through seemingly small gestures which can have a big impact in bringing new energy and inspiration, such as providing healthy food, organizing fun outings and daily meditation sessions. I strive to continuously find new initiatives to make sure we remain an amazing place to work for all SafeSizers across our offices in the Netherlands, Greece, Slovenia, China and Australia!
Our people-first philosophy has enabled me personally to bring my authentic self to work every day, successfully combining a position in the executive team with my family life – being a mother of two beautiful young girls.
Having worked in the innovation and technology world for over a decade, the speed in decision-making, the open culture and thinking outside the box, have become a second nature to me. Luckily, as a historian and a bit of a political junkie, I can lose myself in books during my free time. With new learnings in mind, I then love to dive back into the innovation and future at SafeSize!

What do you love the most about being a SafeSizer
I love the company culture, international surroundings and foremost the people I work with. Being part of such an energetic and diverse team, makes every day at SafeSize interesting. Everyone is passionate about making a difference and working together to achieve our goals, which creates a great energy. The importance that all SafeSizers place on our company value "Be a Force for Good" – contributing to a better, greener world, impresses me. This value is a personal driver for me too. I also appreciate the company's focus on personal and professional development and how it supports the growth and well-being of our team members.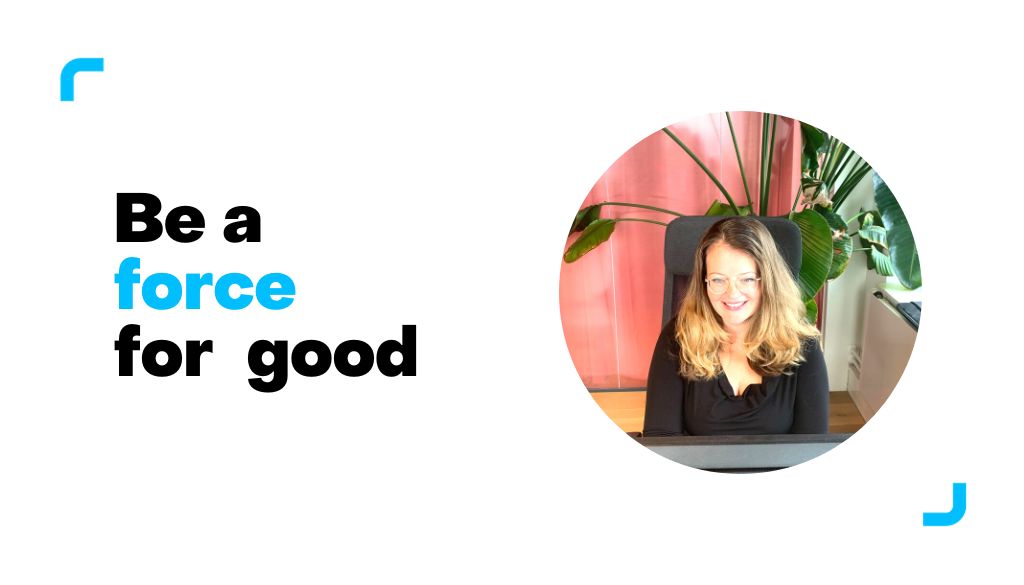 Which SafeSize value you connect with the most?
"Be a Force for Good." I firmly believe that when team members prioritize making a positive impact every day and enjoy doing this, they will become more productive, engaged, and take greater ownership. This, in turn, will result in the creation of a more favourable work environment and improved business outcomes. I am convinced that the key to sustainable success is to place your people at the forefront, recognize their potential within the organization and their aspirations. All other positive changes – including the impact SafeSize wants to make in creating greener supply chains and avoiding waste in the footwear industry – will naturally follow.
We are proud to have Debbie as a key member of our team, and we look forward to seeing all that she will accomplish in the future.
Follow Debbie van Veen on LinkedIn­­­