Trusted by leading retailers and brands
Matching people with shoes that fit
Our proprietary 3D foot scanning technology analyzes the foot anatomy to reconstruct the exact foot shape and detect detailed foot dimensions including length, width, height and girth.
Our patented technology is available in stores using the best-in-class 3D foot scanner or via a self-scanning mobile app.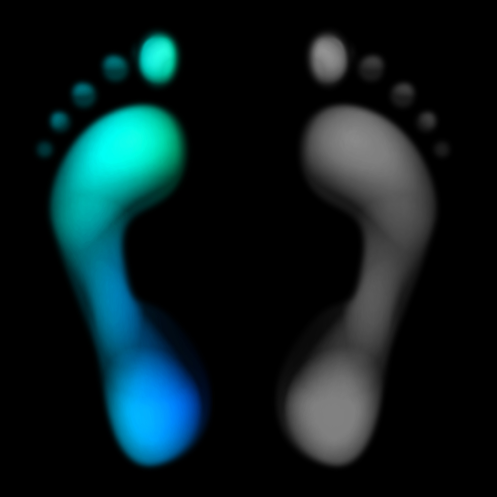 For sports, fashion and children footwear
Receive advice for every sport
Our shoe recommendation algorithm takes into consideration functional characteristics of each model to recommend the perfect pair of shoes for over 20 sports, including running, football, basketball, ski, outdoor, golf and many others.
different kinds of sports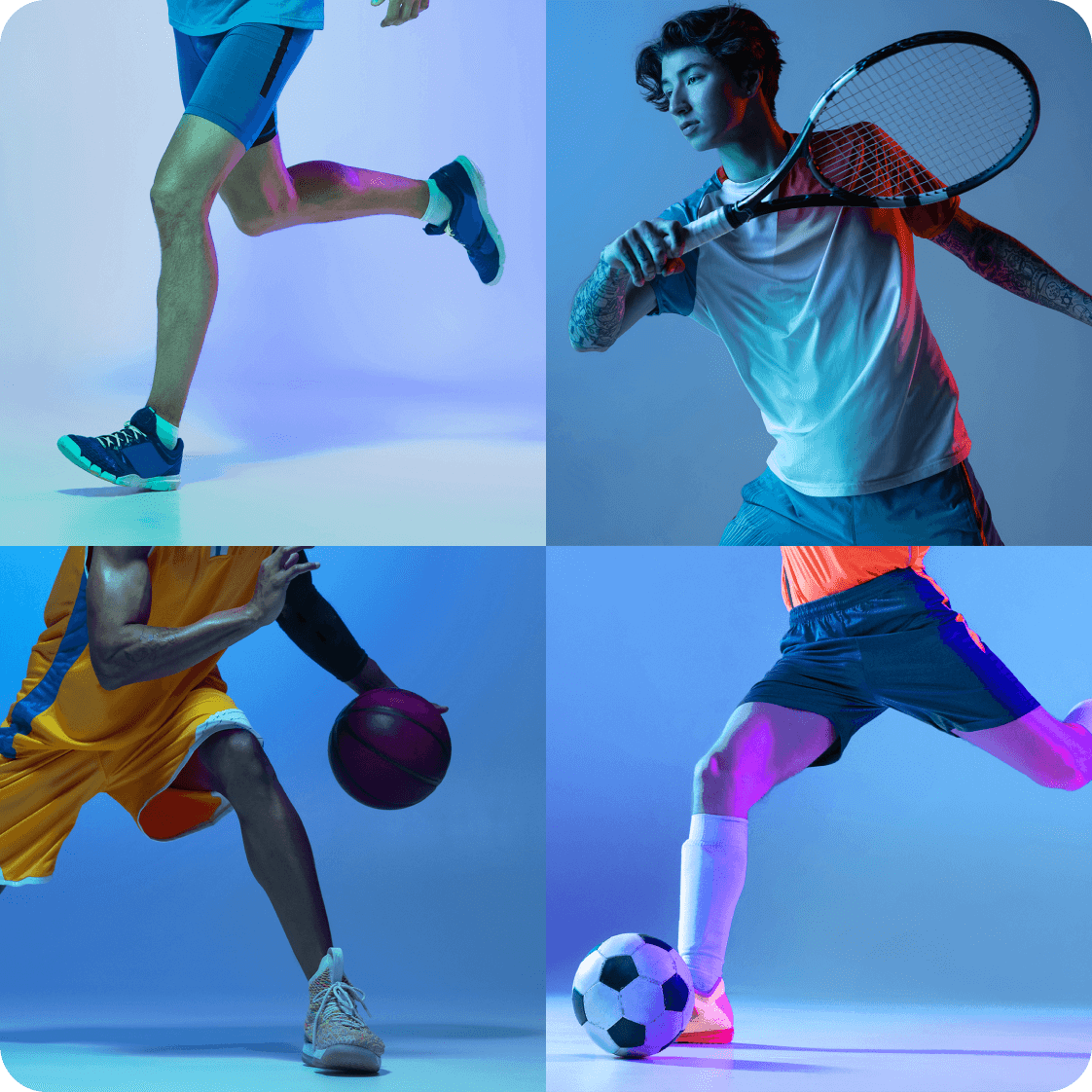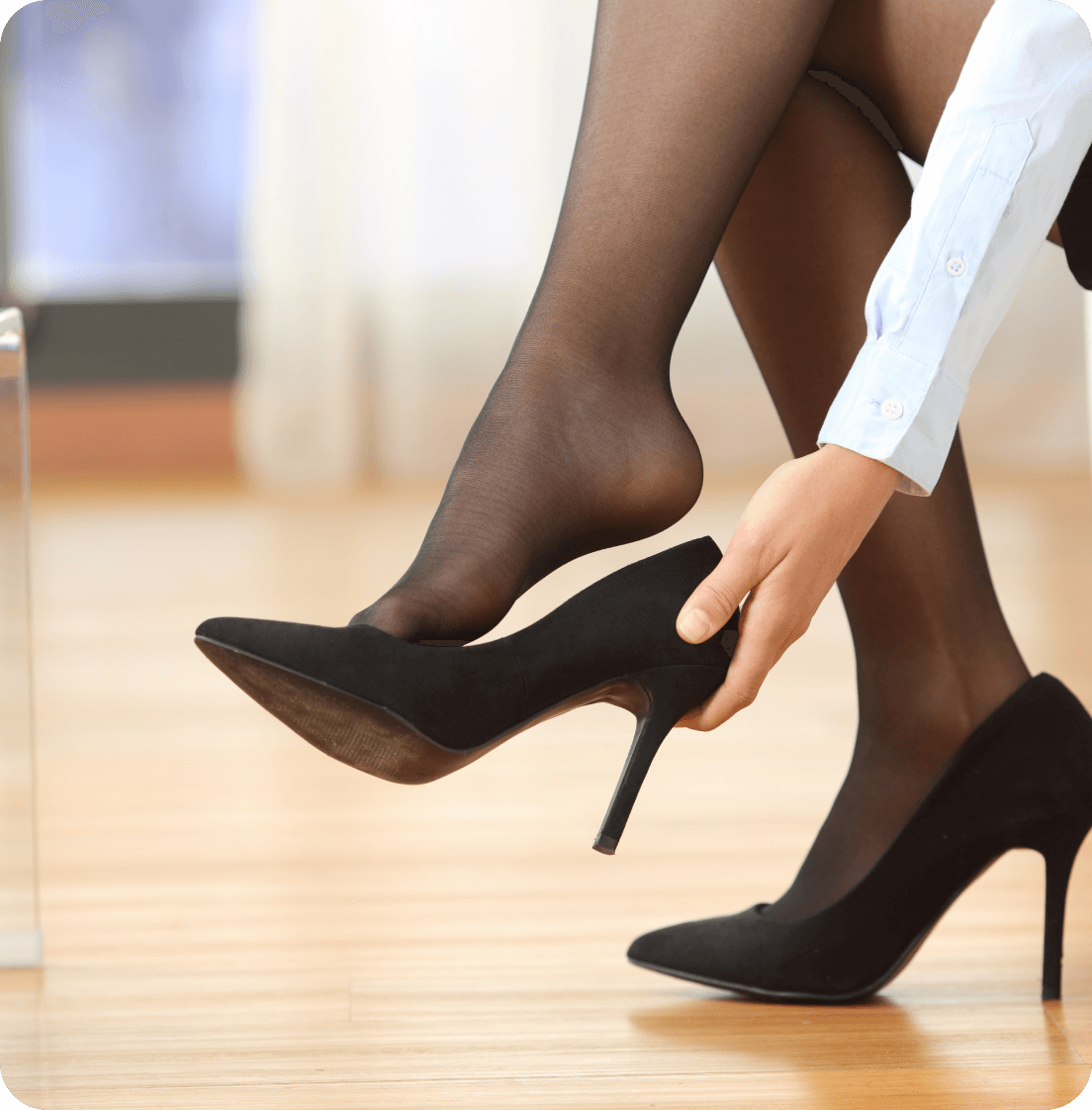 Combine fashion with comfort
Our system provides significant value for fashion shoe brands and retailers so that they can recommend shoes that not only look great, but also feel great.
Predict foot growth for children
Our recommendation algorithm for children recommends a healthy fitting shoe and includes a foot growth prediction for up to 12 months for children from the age of 3 to 15 years old. This feature allows parents to feel comfortable purchasing the shoes, knowing they are making a safe choice for their children.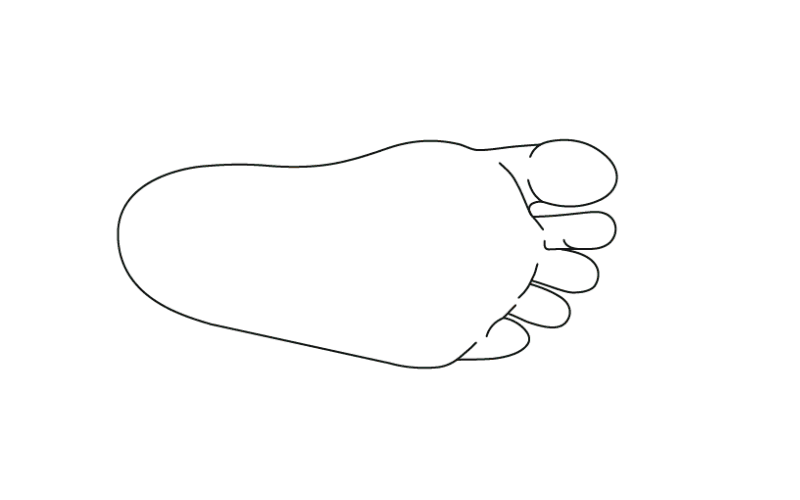 World's most complete omnichannel solution
Using a combination of in-store and online products, we bridge the gap between online & offline shopping for a seamless 3D fitting experience. Digital profiles allow customers to use various channels to shop confidently. Anytime, anywhere.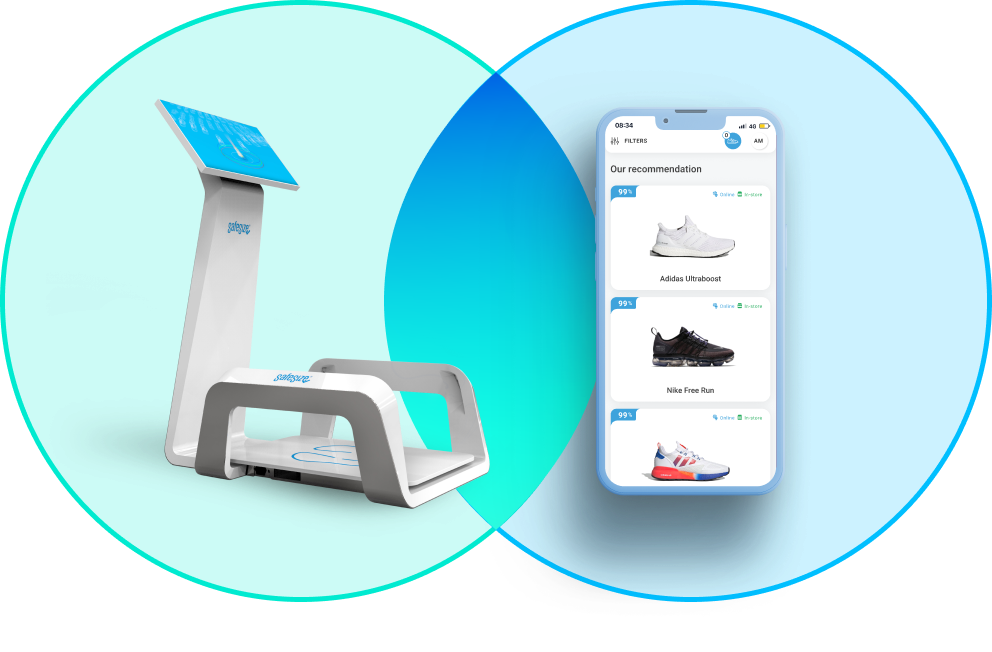 In-store solution performing static and dynamic foot analysis. Within seconds, customers receive a report on their unique 3D foot anatomy and walking or running patterns – followed by ideal shoe recommendation from a store's assortment.
Let customers buy their ideal shoes wherever and whenever they want. Using a product suite of online tools, the 3D foot scanning process and the personalized shopping journey can be completed online.
Omnichannel Development Director CCC/eObuwie
We work together with SafeSize since 2018 as Eobuwie.pl and since 2019 as CCC Group. SafeSize is a true innovation partner that we collaborate with in a variety of projects to support our omnichannel growth strategies. Customers that use our services become more engaged when going through our unique omnichannel shopping experience that helps them to get the best shoe advice.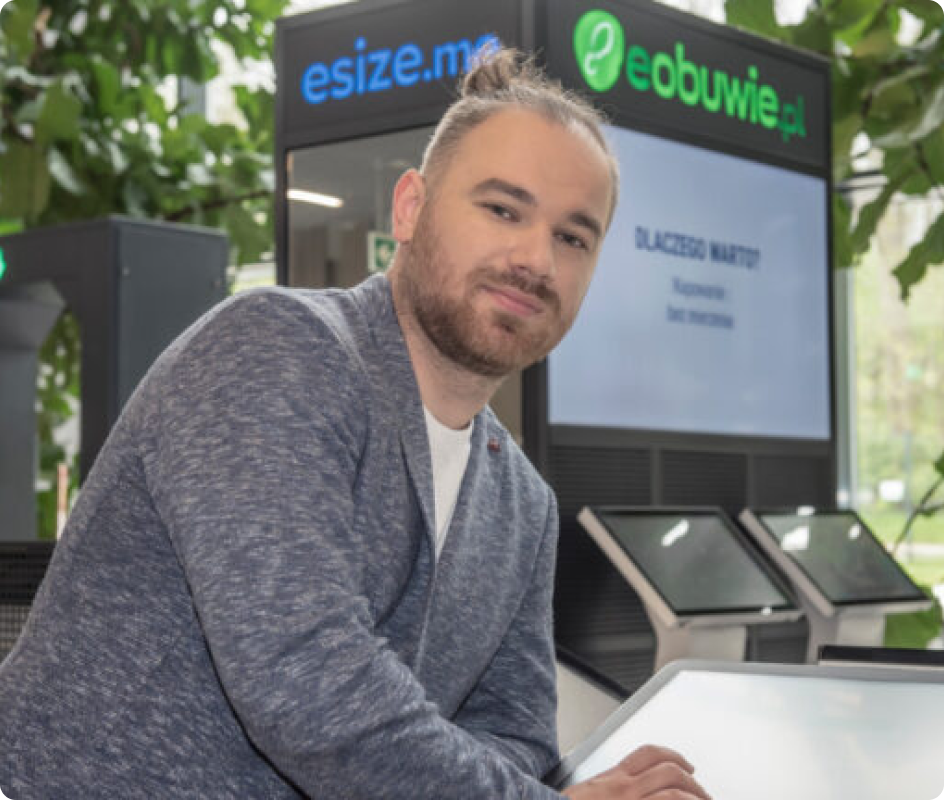 Chief Digital Retail Officer HUMANIC
Foot scanning is an essential part of our digital transformation strategy and already in place at HUMANIC stores for more than 10 years. SafeSize understood the need of omnichannel integration and developed together with us a relevant set of features around the core service of scanning. We are looking forward to accelerating our business
together.
Regional Commercial Director (Greece, Romania, Turkey, Cyprus, Bulgaria) Intersport Greece
What SafeSize did for us was accelerate our digital transformation with innovative omni-channel & personalized solutions. They understood very well what our challenges were and created a unique consumer journey experience that our customers loved.
Retail Manager Intersport Denmark
SafeSize elevated our instore sports strategy by providing a personalized 3D shoe recommendation, which takes completely away the discussion about shoe color, brand or price, and makes customers buy what is best for them and their sport needs.
SafeSize technology provides accurately the right shoe size & shoe model, which positively impacts customer loyalty, conversion, average shoe price and sales staff satisfaction by providing a unique shopping service.
Decathlon Switzerland Commercial Director
We have been in contact with Safesize for many months. They have helped us a lot to define the perfect offer for our needs. It was a real pleasure to work with them and very useful in terms of helping with the implementation of the machine in store, and the most important thing, training for the team. We are confident about the benefits for our customers, the most important thing for us. We not only sell shoes, we offer a 360° experience to our users.
Hotter Footprint 3D scanners are supporting our drive to digitalization and help us deliver a personal and curated experience for our customers.
The scanners are helping us deliver in-store theatre so we can stand out on the high-street and they are revealing more about our customers so we can redefine our product strategy and development cycle.
We're on a mission to measure the nation's feet and find them shoes that fit.

We want to leave our footprint in the way shoes are produced, sold, worn and discarded. We are active in more than 45 countries and have already helped over 16 million people worldwide find the best fitting shoes .
Step into retail innovation
Increase customer conversion and loyalty through consistency across all touchpoints and meet customer expectations in the fast-changing retail landscape.