A product suite of online tools that enable your customers to access their personal profile and purchase the most comfortable shoes online. Anytime, anywhere.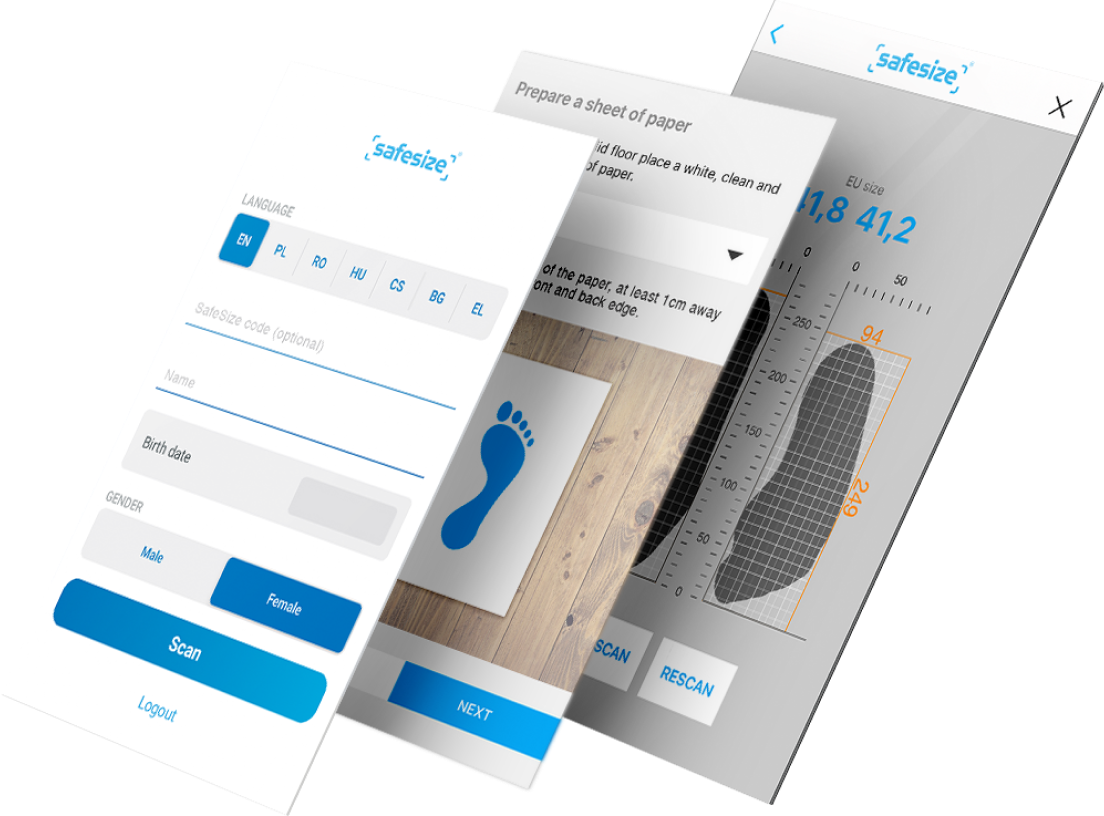 Continue the shopping journey from the physical store to the webshop or complete it fully online. By creating personal profiles, customers can get their ideal shoe recommendation online whenever they need.
ScanMate
FitMate app
Previous purchases
It's very easy. Customers set up their profile with ScanMate, the FitMate app or based on shoes they already wear and love. Fitmate Sizer uses this input to recommend the best size for any shoes from your online store. Just like that.
Create your profile in 3 different ways
1.Use the 3D scan from the profile created in a physical store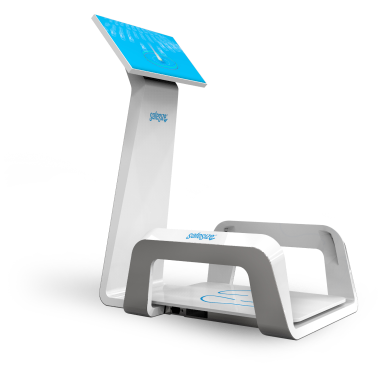 2.Scan your feet at home with your mobile camera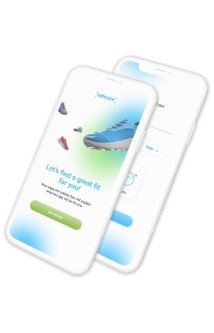 3.Create a profile based on your favorite pair of shoes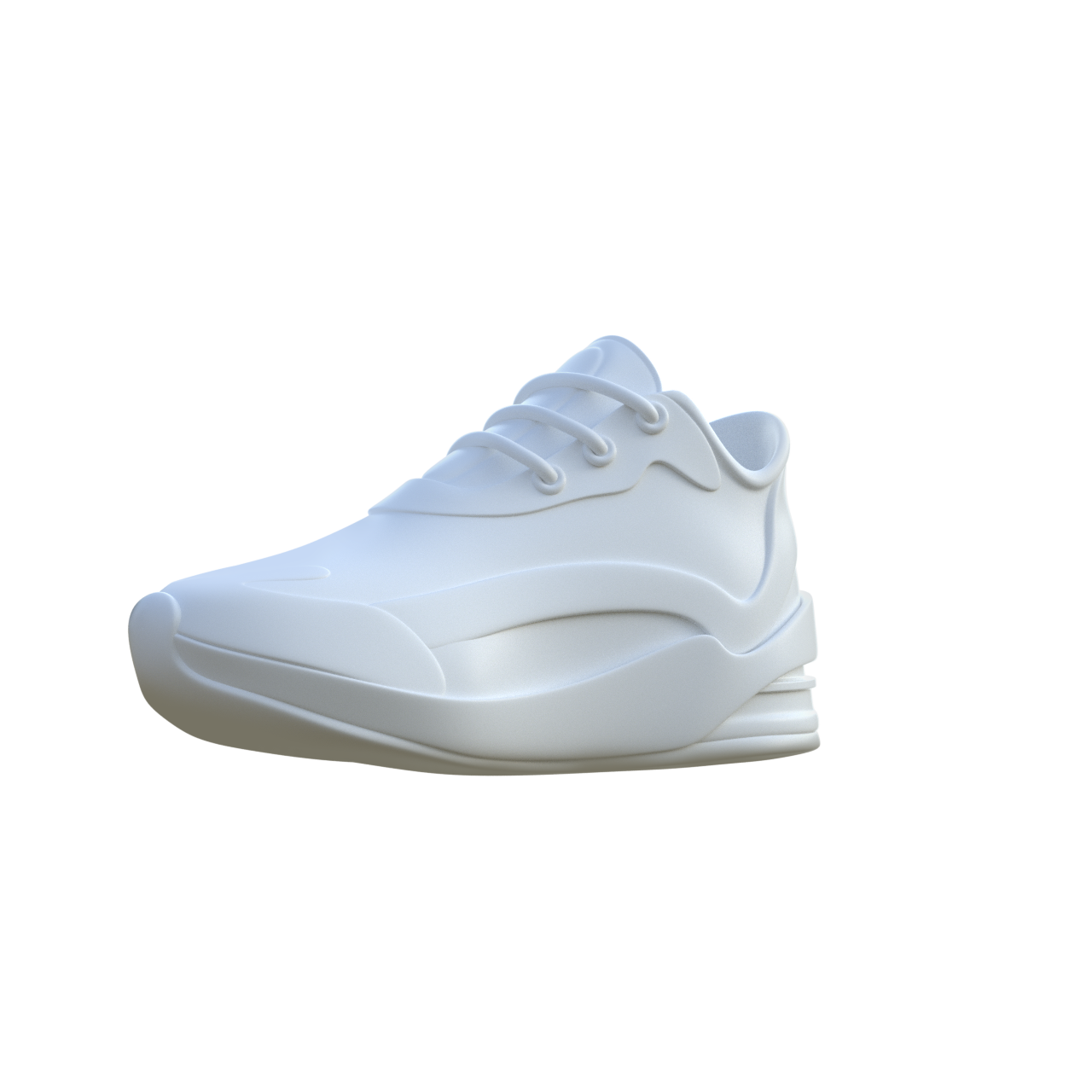 Get your personal recommendation and select your favorite pair from the online store
FitMate Sizer matches your 3D foot profile with the selected pair of shoes and recommends the right size for your feet

Get your size recommendation



Transform
the online
experience
Find the perfect shoe model for your workout needs with FitMate Sport. Our sports algorithm takes into consideration the user's habits and preferences and recommends the right pair of shoes for over 15 different sports.
World's most complete omnichannel solution
Using a combination of in-store and online products, we bridge the gap between online & offline shopping for a seamless 3D fitting experience. Digital profiles allow customers to use various channels to shop confidently. Anytime, anywhere.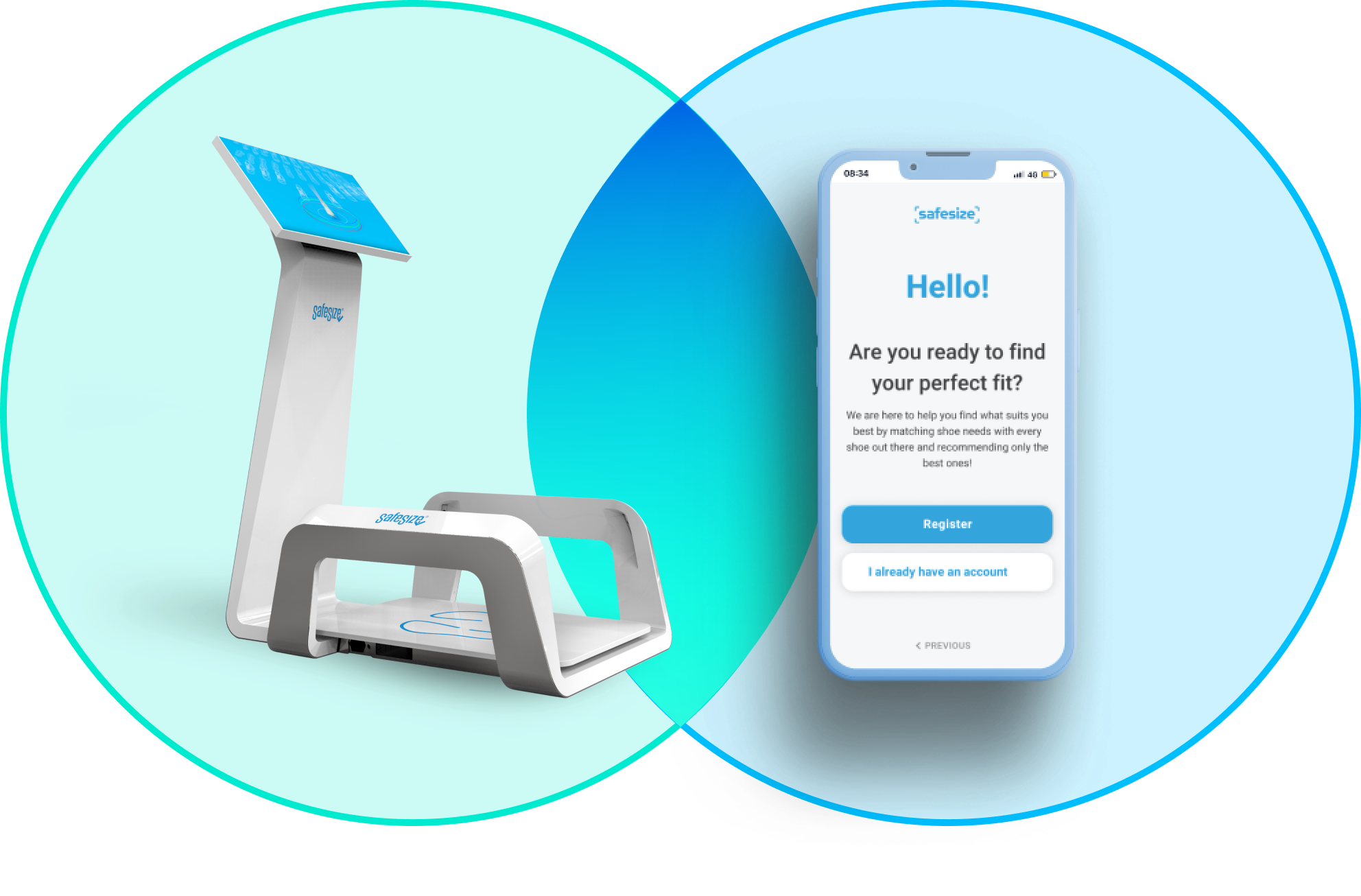 In-store solution performing static and dynamic foot analysis. Within seconds, customers receive a report on their unique 3D foot anatomy and walking or running patterns – followed by ideal shoe recommendation from a store's assortment.
Let customers buy their ideal shoes wherever and whenever they want. Using a product suite of online tools, the 3D foot scanning process and the personalized shopping journey can be completed online.