SafeSize, the retail tech company that helps consumers find the right shoe model and size for their feet, is driving business growth following its recent 14 million euros funding. More specifically the company is planning to expand its operations in the US market, strengthen its presence in Southeast Asia, grow its team, and develop new innovative products designed to leverage 5G infrastructure.
Driving international growth
2023 has been a successful year for SafeSize, as it kicked off with a great milestone – the company closed its largest funding round to date, totaling 14 million euros, with participation of Phaistos Investment Fund, existing investors Convent Capital and 3TS Capital Partners, as well as a strategic investor (one of the world's largest footwear retailers).
SafeSize is currently active in 53 countries around the world. "We have helped more than 20 million consumers find the perfect fitting shoes" says Angelos Stavrakis, Founder and CEO of SafeSize, in an interview with Forbes.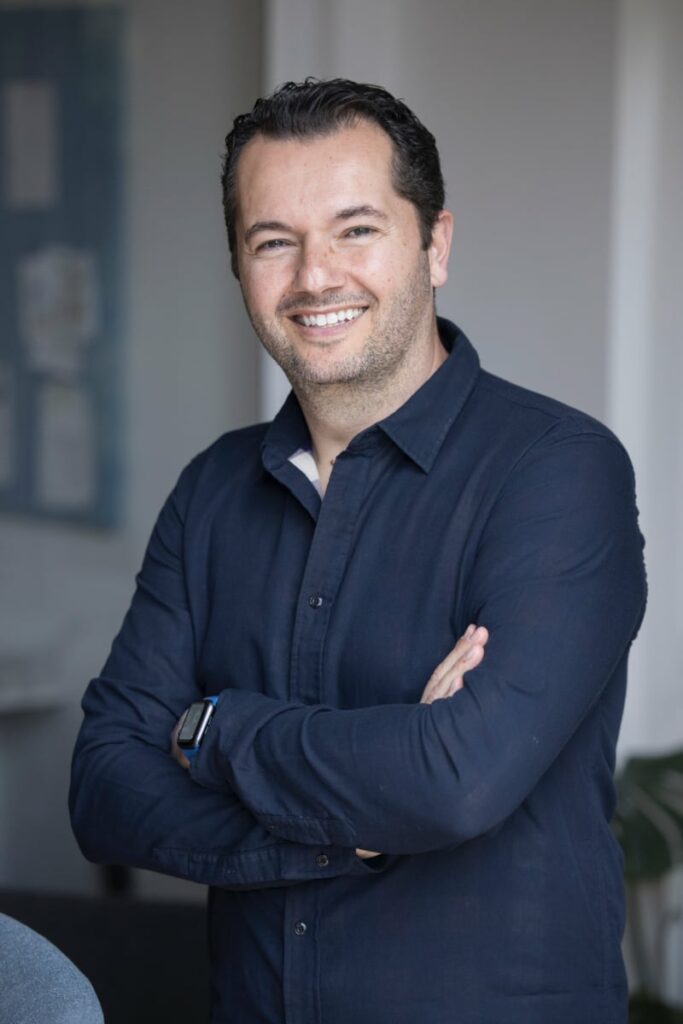 This year, SafeSize expanded its operations into new markets, acquiring footwear retail customers in Estonia, Croatia, Colombia, Turkey, Bahrain, South Korea, and Australia. At the same time, it strengthened its presence in existing markets by forming new partnerships in the Netherlands, UK, China, and Japan. New clients include leading global brands such as Nike, Puma, HOKA, adidas, as well as retail chains like Sports Direct, Marks & Spencer, SportVision, Rack Room Shoes, and HighWave Sports.
Regarding the company's future plans, Angelos Stavrakis mentioned that SafeSize will continue its expansion into new markets, with a focus on the United States, Canada, and Southeast Asia. The company is also considering opening new offices in North America soon. "Additionally, we are monitoring the global market for potential strategic acquisitions that we believe can accelerate the achievement of the ambitious business goals we have set for the next three years," Angelos Stavrakis revealed. SafeSize recently opened its new offices in Australia, with the goal of supporting the demand for its leading 3D foot scanning & shoe recommendation solution in the APAC region.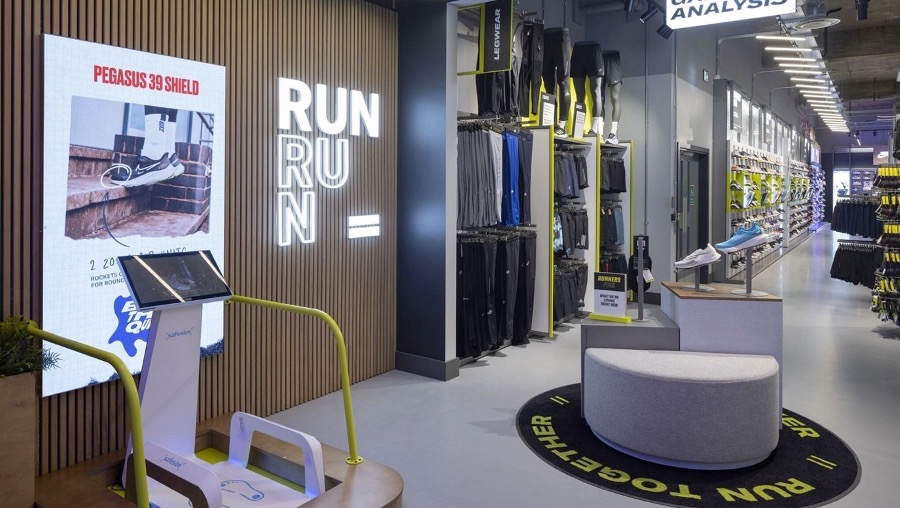 Growing the SafeSize team
SafeSize currently employs a team of 70 individuals from 19 different nationalities, distributed across its five offices worldwide (Greece, Netherlands, Slovenia, China, and Australia). "With the current rate of growth, we expect to double our team within the next 12 months," Angelos Stavrakis stated. The company currently has various job openings across all its offices, with a focus on technology and customer support. "We are always open to new talents that can contribute to our success," Angelos Stavrakis emphasized.
The company is headquartered in the Netherlands, where SafeSize was originally founded. In Greece, the company's Innovation and Development Center is located, where all new products and technologies are designed.
According to the Founder and CEO, 2022 was an "exceptional" year for SafeSize. Specifically, the company achieved operational profitability while maintaining high rates of new customer acquisition. "Since the inception of our company, our average growth rate has exceeded 50% each year. Additionally, we have increased our customer retention rate to 99%, which demonstrates the trust our customers have in our company and solution" Angelos Stavrakis emphasized.
Launching a New Product
Angelos Stavrakis remains optimistic about the near future, as he pointed out that "the pipeline of new customers is growing faster than ever, thanks to our new commercial team and the new products we are preparing to launch at the end of the year."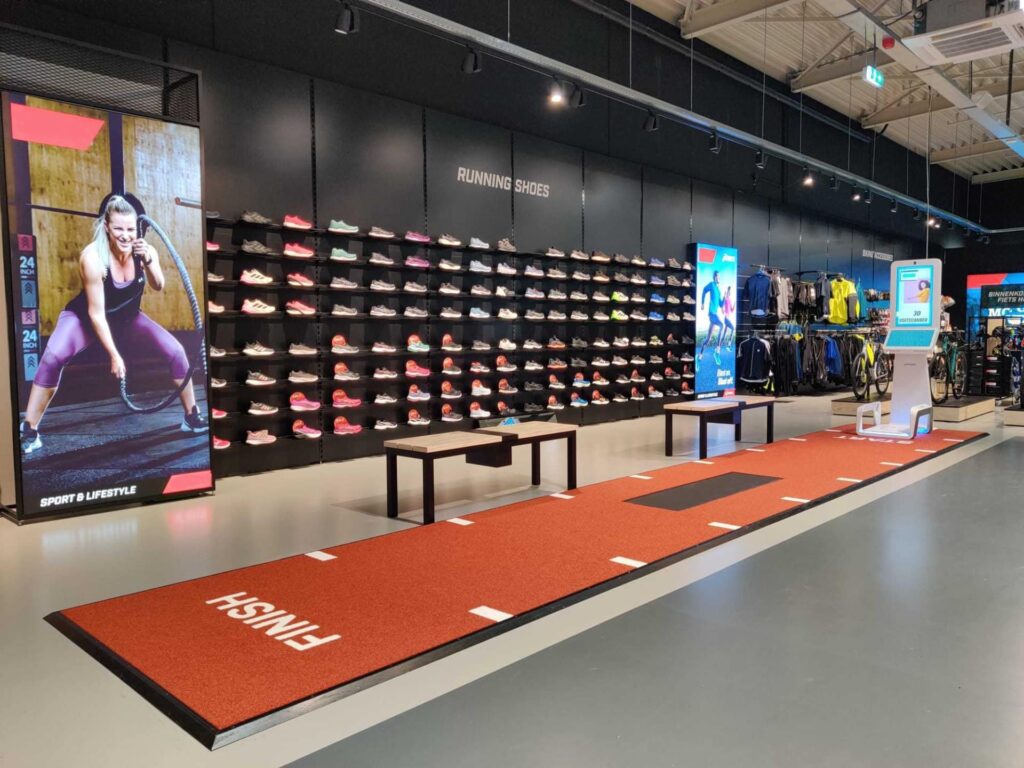 Recently SafeSize has focused on designing the launch of its innovative new product – the Digital Sales Assistant. This product has been entirely developed at the Innovation and Development Center in Athens. "It is an intelligent autonomous digital sales assistant designed for physical footwear stores. Using Artificial Intelligence, it can offer personalized shoe recommendations to consumers, combining their foot data (3D Foot Scan) and personal preferences with the available inventory of the respective store" explained Angelos Stavrakis. He added, "Our goal is to fill a gap in the global market, as there is a shortage of specialized human resources in sales positions, and to help footwear retailers improve the shopping experience of consumers who are increasingly seeking digital experiences within physical stores. The innovative new product is already being piloted in two major sports retail chains in the Netherlands and Ireland and is scheduled to be launched in the coming months."
You can read the original article in Forbes HERE
Journalist: Eleftheria Piperopoulou