Angelos Stavrakis, Founder & CEO of SafeSize, in an insightful interview with Business News Magazine spoke about the company's growth journey, the recent funding of 14 million euros, and his vision about the future.
How did the idea for SafeSize originate?
SafeSize started as a technology startup with the aim of providing a solution to a fundamental problem faced by the global footwear market, which is estimated at $398 billion: "What is the right shoe size?"
Three main challenges triggered the idea of SafeSize and the development of the innovative virtual fitting solution, powered by AI:
Consumers struggle to find the right shoes for their needs in physical and online stores. Most consumers choose shoes based on price, brand, or color while ignoring the fit and comfort, resulting in about 70% of people suffering from injuries or discomfort caused by the wrong choice of shoes.
The physical store is transforming into an omnichannel environment. Online shopping has become the new norm, while physical stores have not yet adapted to the new omnichannel reality needed to attract customers.
The global footwear supply chain has a big environmental impact. The supply chain in the footwear industry results in excessive shoe production that often ends up in landfills. At the same time, returns of ill-fitting shoes increase CO2 emissions, which could be avoided by choosing the right shoes from the beginning.
The idea of SafeSize was born in Greece and traveled to the Netherlands, where we found our first funding. We started our journey from a small room in Eastern Netherlands, and now we have expanded to 5 offices in the Netherlands, Greece, Slovenia, China, Australia, and soon we will begin the operation of our new office in the United States.
What are the key milestones in the company's growth journey?
€14 Million Funding
We recently secured funding of 14 million euros with participation of Phaistos Investment Fund as well as existing investors Convent Capital and 3TS Capital Partners.
The funding comes at a time of growth for SafeSize and is the largest to date. The capital will be invested in expanding our operations in new markets, such as the United States, strengthening our presence in the APAC region, investing in tech innovation and scaling up our product offering leveraging 5G connectivity.
Innovation and Development Center in Athens
We established the SafeSize Innovation and Development Center in Athens, investing in the talent available in the Greek market and creating new job opportunities.
New Innovative Product: Digital Sales Assistant
A new product that we have entirely designed in our Innovation and Development Center in Athens is the Digital Sales Assistant. It is currently being launched in two major sports retail chains in the Netherlands and Ireland and is scheduled to be rolled-out internationally in the coming months. The Digital Sales Assistant leverages the power of AI to provide personalized recommendations to consumers, helping them find the ideal shoes without the need for the physical presence of a specialized salesperson.
New Offices in Australia
We opened our new offices in Australia to support the growing demand for our retail tech solution in Australia, New Zealand and Southeast Asia.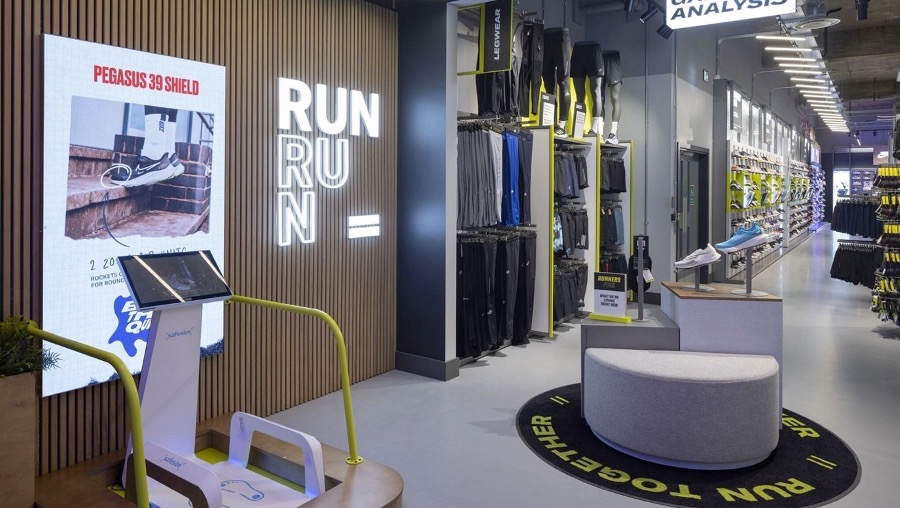 Did you encounter challenges while growing on an international level?
Entrepreneurship, especially in the rapidly evolving and highly competitive technology space, requires resilience. There are many challenges and obstacles one will face which at times may seem impossible to surpass. One must be ready to fall many times and learn to rise and continue. This "zombie mentality", as we call it internally, along with persistence, faith, and adaptability, are essential elements for survival in this field.
At the outset, our idea was something new in the footwear market and retailers exhibited caution when considering the adoption of new technologies. The first two years were not easy, as we had to develop our technology and essentially create this new market from scratch. After the initial agreements, interest increased, and our customers became our best advocates, especially in the European region. We have now gained significant recognition in the global footwear market, and the most important thing is that customers who start working with us stay with us for many years.
Today, we operate in more than 50 markets, from Colombia and Panama to England, Germany, China, and Japan, and we have helped over 20 million consumers find the perfect fitting shoes. Our customers include the world's largest retail chains and shoe brands, such as Interpsport, Sports Direct, Decathlon, Marks & Spencer, Puma, Hoka, and more.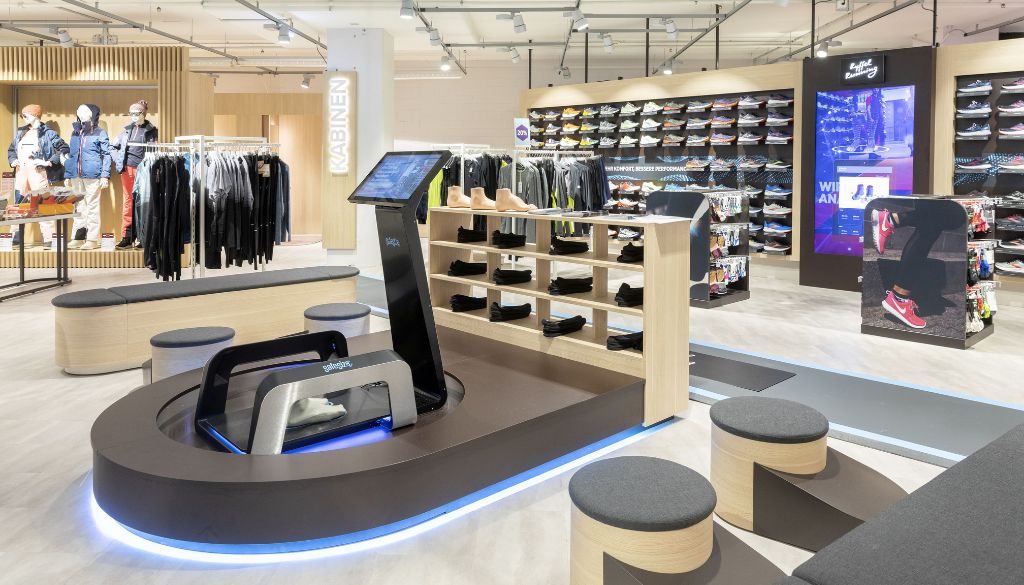 3D Foot Scanner – the innovative system launched by SafeSize, is powered by AI. How easy was the process of developing and launching your solution in the market, especially considering the era when we were aware of AI but its integration into our daily lives had not reached such widespread levels?
When we started ten years ago, artificial intelligence already had various applications in different fields but was not as prominent and tangible in our daily lives as it is today. Implementing our virtual fitting technology required the development of a complex machine learning algorithm and the creation of a large customer and shoe database. When embarking on such a project, you can't predict all the challenges you will encounter, and, in a way, this ignorance is a strength.
The most challenging part for us was gaining access to the data required to test and train the algorithm. We had to develop the technology to scan consumers' feet and sell our solution to hundreds of stores worldwide. Along the way, we realized that the shoe data we needed wasn't readily available or in the desired format. Therefore, we created the technology to scan the inner dimensions of shoes. However, gaining access to thousands of shoes was not an easy task, as large footwear companies were not willing to collaborate with a small technology company. With perseverance, hard work, and some luck, we overcame these obstacles, and today we scan five million consumers each year in thousands of stores worldwide and analyze more than two million shoes across our nine shoe scanning facilities in Europe, China, Japan, and the Middle East. We have the largest customer database and the only 3D shoe database in the world, giving us a significant competitive advantage in the market.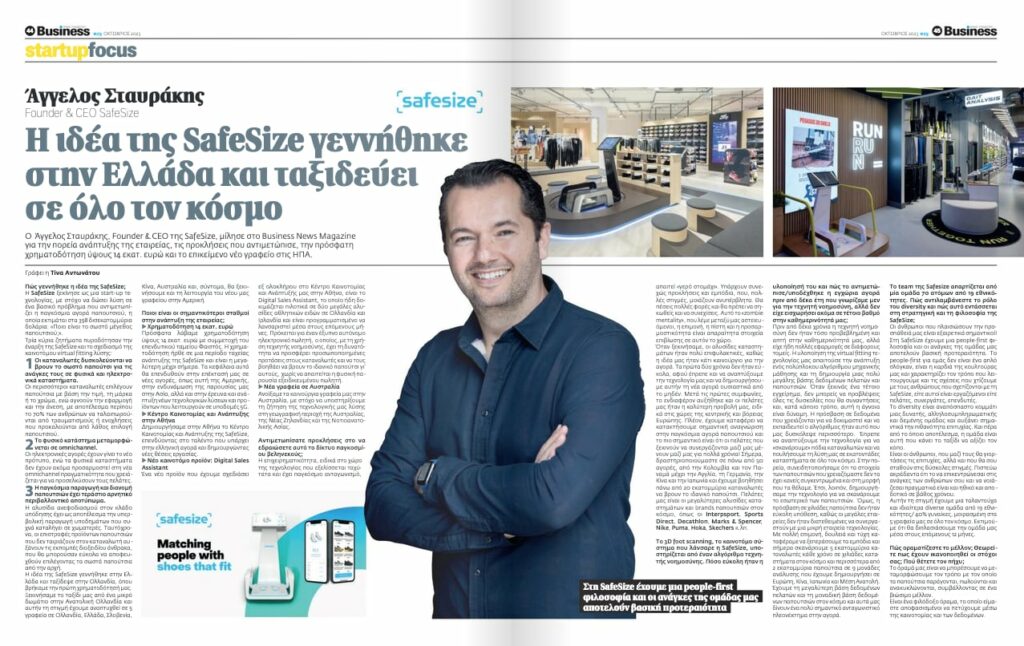 SafeSize team consists of 70 individuals from 19 nationalities. What is your perspective on the significance of diversity and how does it align with SafeSize's strategy and philosophy?
Individuals who become part of our venture are of utmost importance! At SafeSize, we embody a people-first philosophy, prioritizing the well-being of our team. People-first is more than a slogan for us; it forms the core of our culture, influencing our operations and the relationships we forge with everyone associated with SafeSize, be it employees, customers, partners, or investors.
Diversity is an integral part of a strong, complementary, and cohesive team, greatly increasing the chances ofsuccess. Beyond the outcomes, it's the team that makes the journey worthwhile. I strongly believe that prioritizing the well-being of your team and genuinely caring is not only ethical but also an effective long-term strategy. Currently, we have a talented and highly diverse team encompassing 19 nationalities with a 40% representation of women, spread across our five offices. We aspire to double our team size in the next 12 months.
How do you envision the future? Do you believe your goals have been met, and where do you set the bar?
Our vision is to transform the way shoes are produced, sold, and discarded, contributing to a sustainable future. It's an ambitious goal, and we are determined to achieve it by leveraging the power of innovation and data.
You can read the original article in Greek in Business News HERE
Journalist: Tina Antonatou