Finding the perfect fitting footwear can be a frustrating and time-consuming experience, but with SafeSize's cutting-edge 3D foot analysis technology, the process has never been easier.
By combining precise foot measurements with personalized recommendations, this technology offers a solution for both customers and retailers. Join us as we explore the benefits of using SafeSize's technology, from enhanced customer satisfaction to improved inventory management, and why retailers like SportXX are making the switch.
 Shoe/boot Recommendation: Recently featured in the Migros magazine, SportXX is utilizing SafeSize's technology to offer customers a complementary 3D foot analysis. The scanner takes precise measurements of length, width and height of the feet, and matches them to the store's database of available ski boots. Combined with a discussion about the customer's skiing abilities, style and needs, the scanner quickly provides an optimal boot recommendation.
 Stock Optimization: But the benefits of SafeSize's technology don't stop there. Not only does the 3D foot scanner ensure that customers find a perfect fitting boot, but it also helps the store to stock the right sizes, which leads to less returns and fewer wasted resources.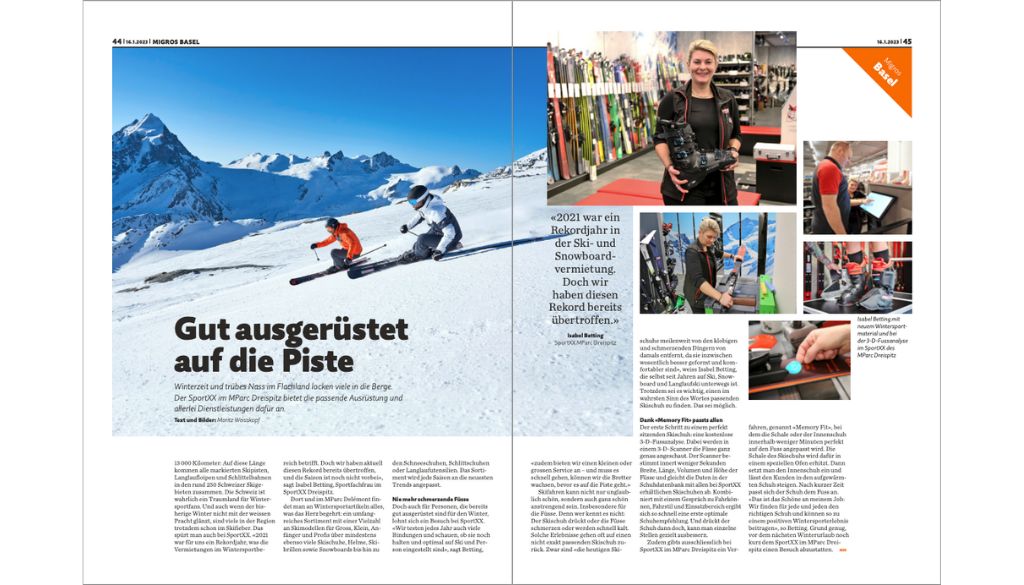 'SafeSize's technology has been a game changer for our customers and our business. We are able to provide a personalized and efficient shopping experience, while ensuring that our customers have the best possible experience on the slopes.'
– Isabel Betting, sportswear expert at SportXX in Dreispitz

So, if you are looking to boost your customers' satisfaction and your store's efficiency you can do it with SafeSize's innovative 3D foot analysis technology. Just like SportXX, you can offer a precise, hassle-free fitting experience for your customers and optimize your inventory management with data-driven recommendations. Join the revolution and upgrade your store with SafeSize today!
To find out more about SafeSize omnichannel solution, contact us for a demo here