"There was not a question of if, the only question was how to take Humanic to the next level"
– Michael Bermadinger, Chief Digital Officer for Humanic.
Recently SafeSize's COO, Sven Cobben, sat down with Michael Bermadinger, Humanic's CDO to discuss about the iconic retailer's vision and how they used technology innovation to build a true omnichannel customer experience and drive business growth.
About Humanic
Humanic is a subsidiary of Leder und Schuh with its Headquarters in Graz, Austria. The shoe company exists for 150 years and has around 200 stores across 9 countries such as Austria, Hungary, Czech Republic, Slovenia, and Croatia. Innovation is in its DNA, and Humanic and SafeSize are partners for over a decade.
"Humanic has always been very innovative. A lot of things which are now the standard for many companies were tried by Humanic early on. We had an online shop very early, introduced 3D foot scanning solutions in-store very early. We were always one of the first retailers to introduce new services and experiences."
The goal
In a constantly transforming market, with traffic shifting from brick & mortar stores to online, Humanic's goal was to drive retail innovation and provide customers with a seamless shopping experience both online and in-store.
The partnership: Humanic x SafeSize
As an innovative retailer, Humanic was one of the first footwear retail brands to use SafeSize 3D Foot Scanners in-store. In 2020, they upgraded to the latest generation of in-store scanners and online sizing tools – ScanMate 3D & FitMate 3D.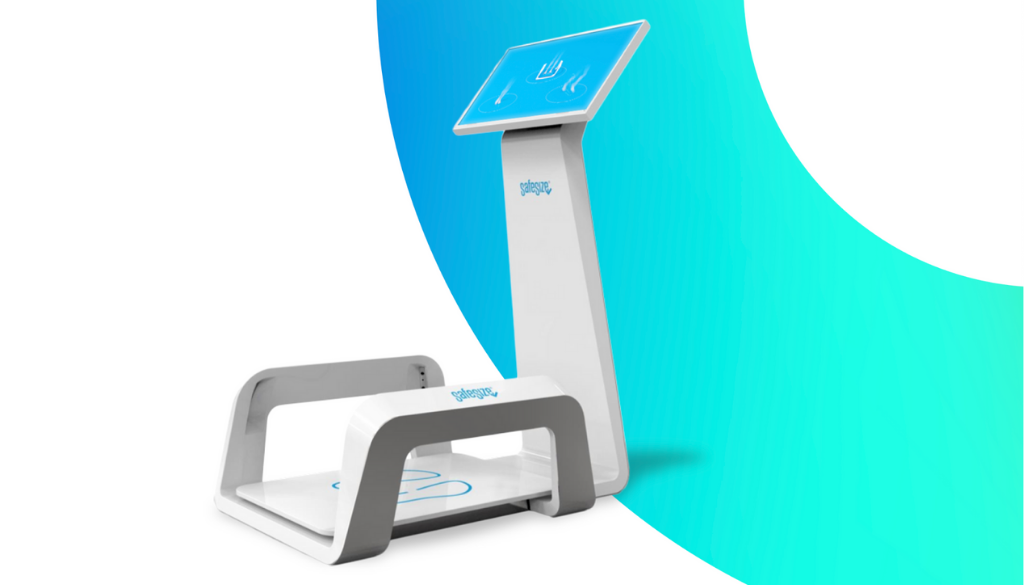 Humanic's key objectives were:
Build a competitive advantage
Create retail theatre and a WOW factor in-store
Create a new omnichannel journey & customer experience
Connect customers to loyalty club
Reduce the online return rates
Humanic has already seen some strong results both online and in the physical stores.
More specifically, Michael described the SafeSize omnichannel solution as fast, precise, appealing, and eye-catching.
"Once the SafeSize 3D Foot Scanner is implemented in-store and customers start creating their personal digital profiles, they are more likely to bond with the brand and come back either online or offline."
Consumers – adults and kids, are triggered by the in-store digital solutions and have in general more trust in these type of solutions. From a user experience standpoint, Michael highlighted:
"People are going to the scanner even if they are not interested in scanning their feet. It triggers them to find out what this is about. Definitely, the expectation of creating a WOW in-store factor is met."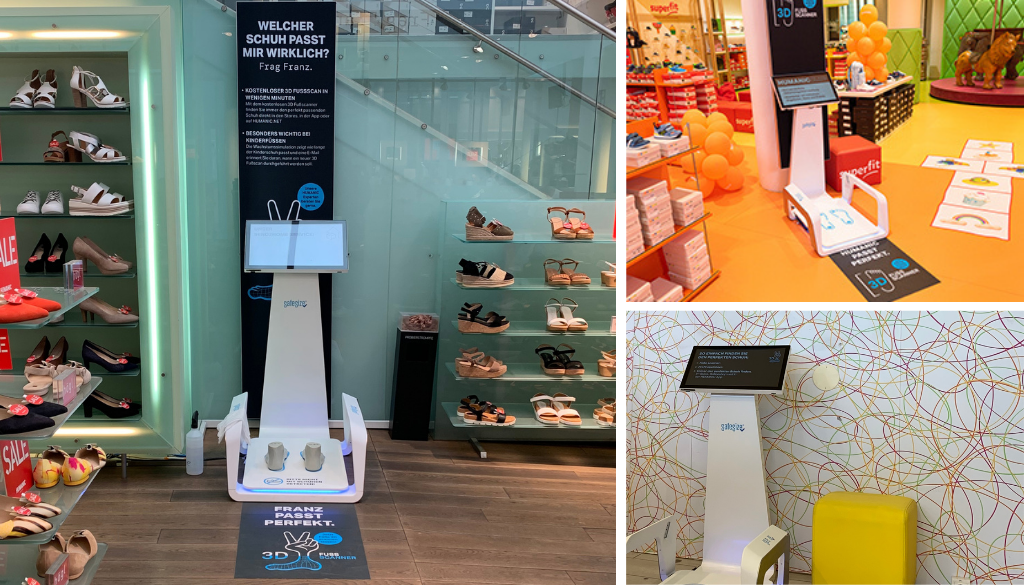 Regarding the online solution, Humanic has already received great response from its customers. Michael commented:
"Even though the pandemic resulted in closing our stores for several months every time we pushed our features via advertisement, newsletters, or email marketing people used it, and we got a 99% positive reaction to it."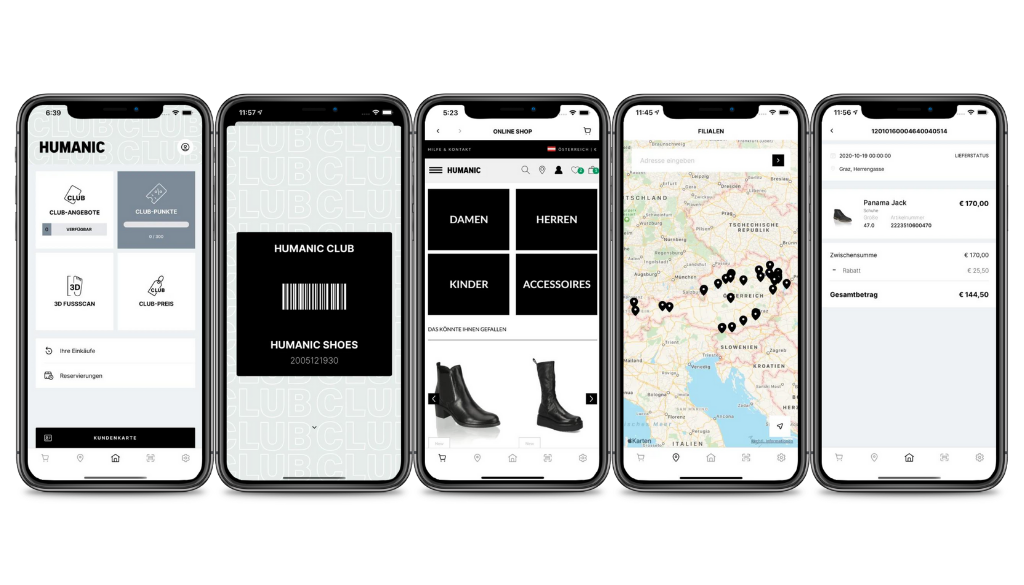 Having a closer look at the data and customer profiles, Humanic managed to:
Encourage 20% of online shoppers to create personal digital foot profiles – for online or in-store use
Implement Shoe2Shoe online size recommendation solution to serve online customers without a scan
Increase customer satisfaction
Drive omnichannel business growth
While interacting with customers and observing their behaviour, Michael highlighted the shift from a simple to a seamless omnichannel journey:
"People go in the store, and they want a particular shoe. If the shoe is not in the store, but we have it online, we order the shoes online for the customer and have it 'Send to Home'. Customers who are insecure about the right size, we offer a 3D scan so they can be confident to get the right fitting shoe. 'Send to Home' is a significant part of our business and around 10% of customers use the SafeSize 3D scanner. Humanic is in the confident situation to always help customers receive their favourite and most comfortable shoes at home - and in the right size!"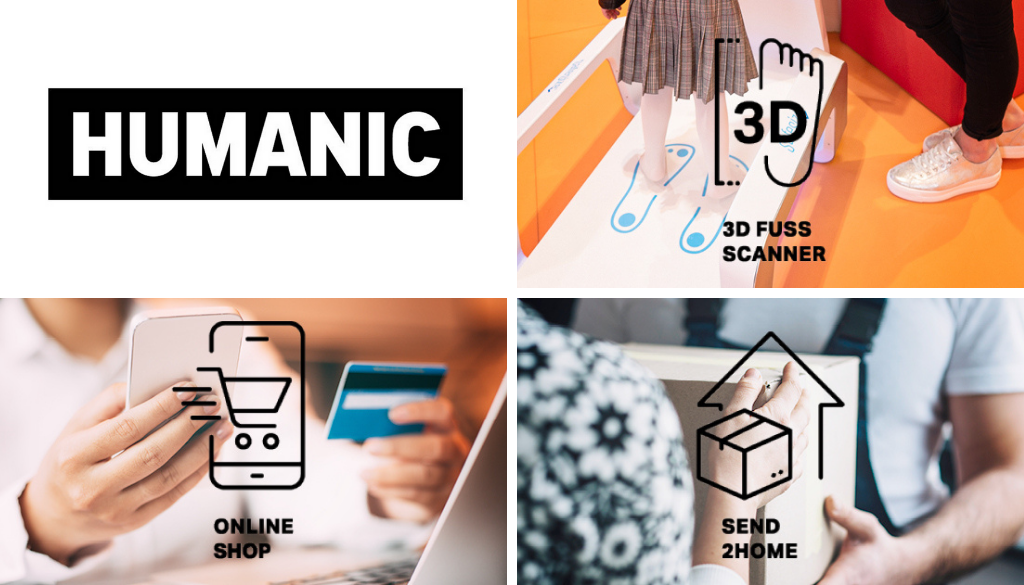 The future
Michael strongly believes that the importance of SafeSize omnichannel solution will increase in the future.
"Even if the pandemic situation is going to get better, I do not think the offline frequency will increase. Online shopping will increase even more and thus, more people will have the need to use services like that. Either scanning the feet offline and using it online or using the online scanner as an online feature."
Thank you Michael for our great conversation. It is incredible to be part of Humanic's success story and we will be following your journey with great anticipation!
– Sven Cobben, SafeSize Chief Operating Officer