SafeSize founder and CEO, Angelos Stavrakis, was the keynote speaker during the 'Open Coffee' event that was hosted at Benaki Museum in Athens on February 10th 2023.
Angelos talked about SafeSize's growth journey and AI-powered technology, the importance of using innovation to create a positive impact and how a people-first philosophy can be the driving force behind a company's success.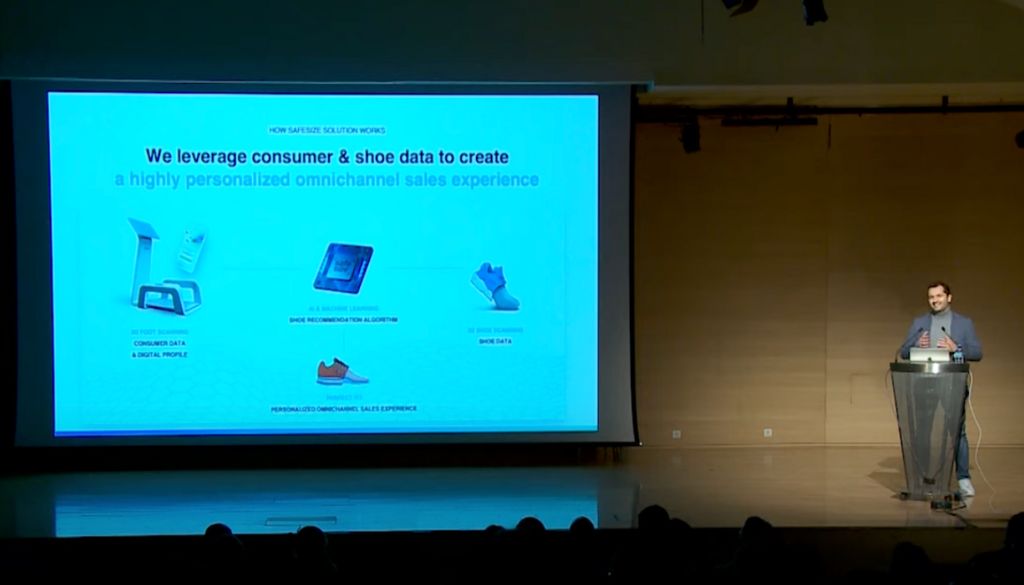 Angelos highlighted how SafeSize's AI-powered virtual fitting technology has evolved over the years to provide a seamless omnichannel experience for our customers. Using 3D foot scanning, 3D shoe scanning, machine learning, and artificial intelligence, SafeSize provides personalized shoe recommendations to customers helping them find the perfect fitting shoes both online and in-store. SafeSize omnichannel technology is used by leading footwear retailers in 50 countries around the world helping them drive conversion, reduce returns and boost customer satisfaction.
Furthermore, Angelos highlighted how SafeSize's technology helps footwear retailers create rich customer profiles with a low customer acquisition cost. This data is used to enhance personalized consumer experiences and communication across all channels and empower consumers to buy shoes with confidence, resulting in reduced returns, higher satisfaction, and a lower environmental impact.

The audience was particularly interested in hearing about SafeSize's

solution

and

the way it helps footwear retailers drive retail innovation

. Angelos emphasized SafeSize's commitment to innovation, sustainability, and customer satisfaction.

He mentioned
"We are proud of our growth journey and the impact our technology has made on the footwear industry. We look forward to continuing to innovate and deliver tangible value to our customers while contributing to a more sustainable future."
You can watch the Open Coffee event presentation in Greek here
Follow Angelos on LinkedIn­­­