On September 15th, a 4.5 km run will take place under the backdrop of the Three Towers of CityLife, along with a special race featuring athletics champions such as Iliass Aouan and Yeman Crippa.
Sounds, lights, and colors, with numerous athletes, both national and international, will come together for a non-competitive night run. It's the CityLife Night Run, the third edition of the highly anticipated event happening this Friday, September 15, 2023, in the picturesque setting of CityLife, sponsored by adidas. This race is open to everyone, with approximately 2500 runners starting at 9:45 PM from Piazza Tre Torri Alta, following a fast and smooth route consisting of a unique 4.5 km loop. Participants can choose to run it once or twice within the SmartCityLife park, with the iconic Three Towers as the main attraction.
Made to win-break the lap
Thanks to adidas, the show will begin half an hour earlier with an exhibition-event called "Made To Win-Break the Lap," where two teams of elite adidas athletics champions, led by Yeman Crippa and Iliass Aouani, will compete. These 16 athletes, including marathoners, middle-distance runners, and sprinters, some of whom recently participated in the last World Athletics Championships in Budapest, will line up together at the starting line to run a circuit of about 900 meters to be repeated five times.
The 16 champions
In addition to Iliass Aouani, the Italian marathon record holder and the 2021 Italian half-marathon champion, and Olympic athlete Yeman Crippa, the former European record holder in the 5000 meters and national record holder in the 3000, 5000, 10,000 meters, and 21 km, who will be team captains, the following athletes will be present: Daniele D'Onofrio, the 2023 Italian half-marathon champion; Ala Zoghlami (steeplechaser) and Simone Barontini (800m), both of whom recently participated in the Budapest World Championships; the 400-meter runners from the Tokyo 2020 Olympics, Lorenzo Benati, Rebecca Borga, and Alice Mangione; long-distance runners Sara Galimberti and Zohair Zahir; Nicole Reina, a steeplechaser and middle-distance runner; Andrea Albanesi, Rachid Es-Skidri, and Massimiliano Sala, captains of the adidas running team; Federica Baldini and Valentina Gemetto.
The opening show
Between music, lasers, and light effects, the race will be kicked off by an electric BMW motorcycle leading the pack. It should not be overtaken until 300 meters from completing the lap, at which point it will accelerate, giving the runners the opportunity for a sprint to the finish line. All of this will be captured and shown in real-time on a giant screen in Piazza Tre Torri Alta and on the windows of the adidas Store in Piazza Tre Torri Bassa, including the rankings of all 16 athletes, each of whom will receive a score based on their finishing position. After this spectacular event, the run will begin.
The village
The Running Lab is the exclusive village for running enthusiasts. For all runners, on Friday, September 15, from 9 AM to 9 PM, and Saturday, September 16, from 9 AM to 7 PM, adidas has set up The Running Lab, a freely accessible village dedicated to runners, offering exclusive services and personalized advice. Participants can seek guidance and information from adidas coaches and product experts regarding everything related to the world of running. In the personalized consultation area, a state-of-the-art technology treadmill will be available for a biomechanical analysis of running, providing data to coaches who will suggest targeted exercises to improve each runner's technique. A 3D foot scan can also be performed using innovative 3D SafeSize technology, analyzing foot anatomy and gait both statically on a '3D foot scanner' and dynamically on a 'pressure plate', providing valuable insights to find the most suitable shoe model and size.
adidas runners
There will be a dedicated space for adidas runners, allowing attendees to get to know the global adidas community that brings together running enthusiasts and discover how to participate in their activities. The community will actively participate during the evening races, with over 200 runners joining the race and a series of activities that will make the evening even more engaging, including a closing celebration that will gather all participants under the stage after crossing the finish line.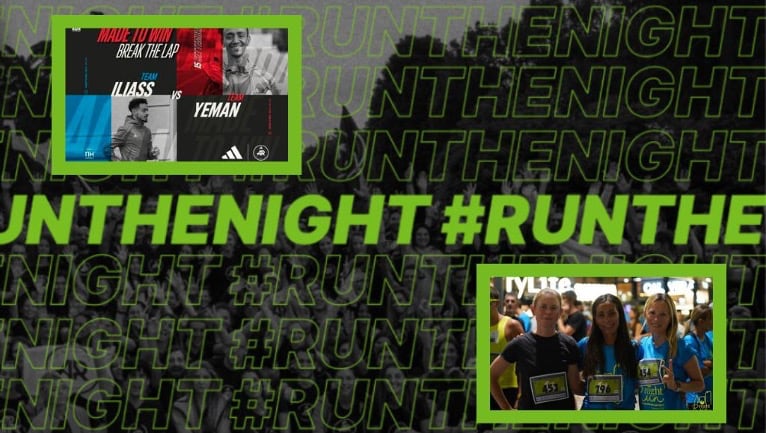 You can read the original article in Italian in Gazzetta HERE
Journalist: Irene Traina