We are honoured to be Elevate Greece award winner for 'Business Development & Extroversion' among so many innovative companies! A great milestone for SafeSize and a testament to our great work and efforts, helping more than 20 million consumers in over 50 countries to find perfect fitting shoes using our AI-powered 3D Foot Scanning & Shoe recommendation solution.
Our Founder & CEO, Angelos Stavrakis, received the award from Greece's Minister of Development & Investments, Adonis Georgiadis.
During the award ceremony, Angelos mentioned:
'I would like to thank the Greek government for creating the right framework and opportunities to return to Greece. I would also like to thank our Sponsors for their support and Elevate Greece for the help they provide to the Greek startup ecosystem. It is very important to be able to dream and to chase your dreams in your birth country and do so without compromises.

This award belongs to our wonderful team. A team made of 18 nationalities, located in 4 offices that provide services to 20 million consumers in 50 countries. It is an honor to be working with them and I would like to thank them for all their support.'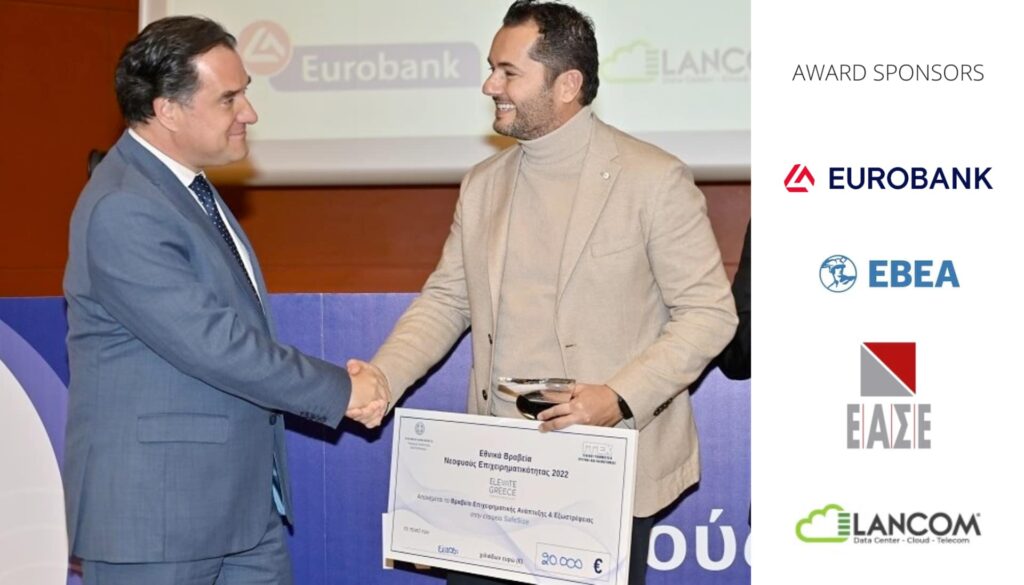 A big thank you to Elevate Greece, Christos Dimas – Deputy Minister of Development & Investments and Michael Dritsas – CEO of Elevate Greece, for supporting technology startups and innovation! A startup ecosystem is a catalyst of growth and a driving force at all levels of an economy and we are proud to be part of it!
We would also like to thanks Elevate Greece Sponsors for their support:
Eurobank
Athens Chamber of Commerce and Industry
Association of Chief Executive Officers
Lancom Ltd