We recently hosted our 2023 company event in Athens Greece to celebrate our people, key milestones and plan for the future.
It was an inspiring event which brought together SafeSize's incredible team members from across our offices worldwide – Netherlands, Slovenia, China, Australia, US and Greece – for an unforgettable three-day experience filled with experiential activities, presentations, interactive workshops and a fun party! The event exuded warmth and gratitude for our team, clients and partners and a sense of pride for all that we have achieved so far including our recent €14M funding!
Throughout the event, we discussed Safesize's vision and strategic roadmap. Our goal is to transform the way shoes are produced, sold and discarded. By embracing innovative technologies and sustainable practices, we aim to revolutionize the footwear industry and make positive impact on the environment.
One of the most remarkable aspects of the event was the coming together of people from 18 nationalities. A truly global gathering, with SafeSizers from diverse backgrounds and talents converging in one place, which provided a platform for sharing experiences, perspectives, and ideas. The exchange of insights and knowledge fostered a sense of unity and collaboration among our global team members.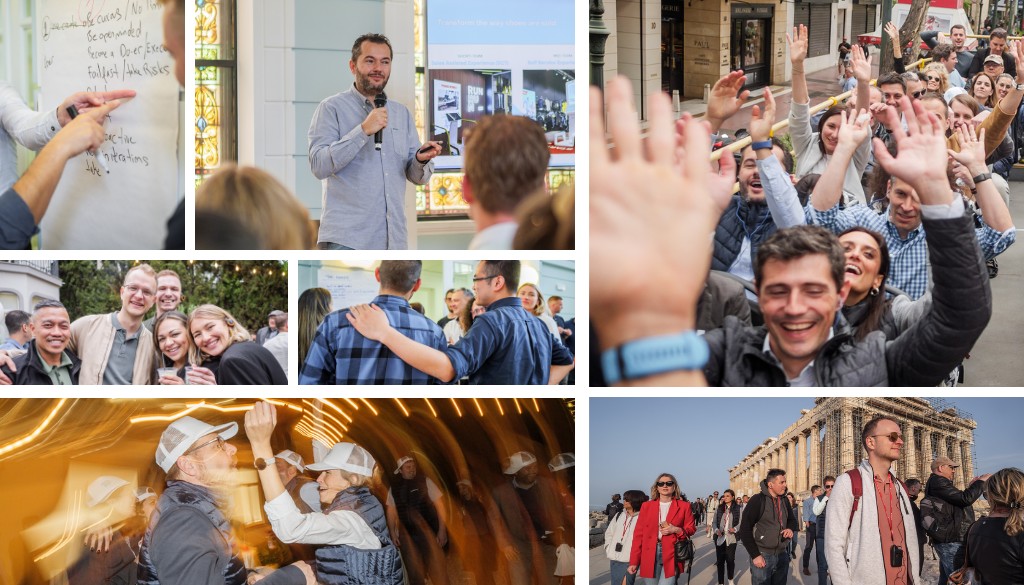 The three-day event was filled with a wide range of activities. It commenced with a fun party held at our Innovation & Development Centre in Athens, where the joyous atmosphere set the tone for the celebrations. The event also featured a number of presentations, interactive workshops and talks. Each department had the opportunity to present their goals and plans for next year ensuring a unified vision for SafeSize's growth. The interactive workshops were designed to foster collaboration, team-building and personal growth, creating an environment conductive to innovation and shared learning. An extensive guided tour of the historic centre of Athens, including a visit to the magnificent Acropolis, allowed our team members to immerse themselves in the rich culture and history of the city and enjoy quality time with their colleagues.
The event was a great success and a truly transformative experience. Watch our video for a glimpse of this great celebration and stay tuned as we continue to transform the way shoes are produced sold and discarded.